Discussion
Quantitative data used in a political science study, like everything other piece of information offered by the writer, is yet another article of evidence presented in order to support a thesis. Whether a fully-crafted regression analysis or even something as simple as a basic table or graph, the purpose of their presence often times is to vouch for some magnitude of correlation or causality – and in the larger scale of things, to prove a point.
As such, they should be considered in the same vein as how a reader considers every other piece of evidence: with a clear understanding of how the information is crafted and how it connects to the overall argument, and with a healthy critical mindset.  Can we trust the data? Is the method of obtaining the data credible, or did it require far too many stretches of logic? How is the author peddling the information: with substantial qualification, or with resounding confidence?
This section deals with various broad aspects and considerations that comes associated with quantitative analysis in political science. It will provide several resources to go through if you'd like to learn about how you should go about reading quantitative data, how they are formed, their critiques, and how you can go about performing them.
Using Statistical Software Packages
Social scientists who adopt quantitative methods often turn to professional software packages to collect, archive, interpret, analyze, and project their data. These packages include but are not limited to STATA, SPSS, SAS, R, and EViews. It is the case that academics from different disciplines favor different programs, chiefly because each discipline relies on different statistical techniques and each program possess their own personal combination of pros, cons, and unique capabilities. These programs are open for use on most public terminals on the Wesleyan campus, but intended users have to shell out a decent amount of money if they want to use it on their personal computers. The following are a list of resources on the techniques and codes of the three major programs – STATA, SPSS, and SAS:
UCLA Academic Technology Services – UCLA's Statistical Computing website had help, examples and annotated output for Stata, SAS and SPSS.
Data and Information Services Resource Center – University of Wisconsin Madison's collection of online resources for Stata, SAS and SPSS.
Statalist – The independently operated Stata listserver. Hosted at the Harvard School of Public Health, Statalist is an email listserver where over 2,500 Stata users from experts to neophytes maintain a lively dialogue about all things statistical and Stata.
SAS Online Documentation – Wesleyan's copy of the documentation for SAS 9.1.3.
For supplemental information on entering data directly into your statistical software package (i.e. not needed to complete the course assignment), please consult the following resources:
SAS: http://www.umass.edu/statdata/software/handouts/sas_online/enteringdata.html
SPSS: http://personal.ashland.edu/jwhite7/Entering%20Data%20into%20SPSS.pdf
Stata: http://www.stata.com/support/faqs/data/newexcel.html
Books
Articles
Abstract: In this paper we examine the construction of data sets, and in particular the incentive structures which shape the type and quality of information. The paper is divided into four sections. We begin with a brief outline of some problems with existing data sets and a discussion of why it is important to address these problems. Next we briefly consider non-incentive based reasons for problems with data sets. In the third and fourth sections, we discuss incentive structures which we believe raise serious questions regarding the integrity of data in social science research: the incentive structures among the producers of data ? those who collect and collate the data; and the incentive structures among the consumers ? the users of the data, the academic and the policy making community. We present evidence from a variety of contexts but especially Africa, China, India and Russia and to make this case.
Website
"Understanding Public Data," a specified look on how to interpret data from the Public Health Network.
Videos
Professor Lisa Dierker of Wesleyan's Psychology Department on Data Architecture, Data Sets, and Analysis:
Statistician Nate Silver using statistics to estimate the predictive value of race on politics. (courtesy of TED.com)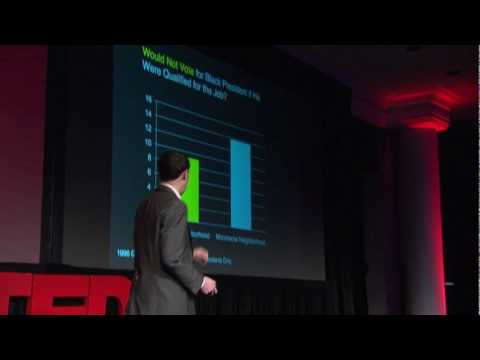 Peter Donnelly of Oxford University on the precariousness of statistical evidence. (courtesy of TED.com)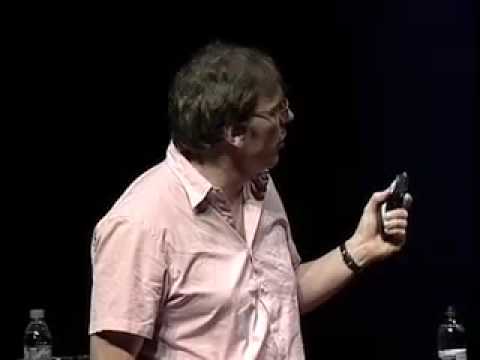 @ Wesleyan
Courses
ECON-330: Quantitative Methods in Economics. Professor Abigail Hornstein (Fall 2010), Tien Pao-Lin (Spring 2010)
Prerequisite(s): ECON 110, or ECON 101 + a 200 level Econ Class.
QAC-201: Applied Data Analysis. Professor Lisa Dierker/Emmanuel Kaparakis (Fall 2010)
Prerequisite(s): None.
PSYC-200: Statistics: An Activity-based Approach. Professor Andrea L. Patalano (Fall 2010), Matthew M. Kurtz (Spring 2011)
Prerequisite(s): None.
People
Emmanuel Kaparakis, Director of Centers for Advanced Computing, Allbritton 102,  ekaparakis@wesleyan.edu
James W. McGuire, Professor of Government, PAC 219, jmcguire@wesleyan.edu
Erica Chenoweth, Assistant Professor of Government, Allbritton 208, echenoweth@wesleyan.edu
Erika Franklin Fowler, Assistant Professor of Government, PAC 324, efowler@wesleyan.edu
Opportunities
QAC Summer Apprenticeship Program
Since 2007, the Quantitative Analysis Center (QAC) has run a summer program where students have the opportunity to pick up skills in quantitative analysis and statistics software use while at the same time obtaining some social science research experience. As their website puts it, they have three main goals:
To provide additional experiential learning opportunities for students by engaging them in active research projects.

To support faculty research by training and supporting student research assistants.

To develop and identify students that can serve as tutors during the academic year.
As such, not only is there research experience to be had, but a very handsome job opportunity at the end of the road. Be aware, however, that apprenticeship positions are determined and handled directly by professors, and the application goes through them. Therefore, if you're interested, check with your professor!
For further information, head over to http://qac.blogs.wesleyan.edu/apprenticeship/.
Help Resource
Need help figuring out your data in SPSS, SAS, STATA, or for all you Econ-300 folks, Eviews?  Tutors are available at Allbritton Center (ALLB 108) at the following times during the semester:
Monday to Friday       : 2 -5 pm
Monday to Thursday : 7-10pm
Sunday                        : 6-10pm.
Help from tutors are given on a first come, first serve basis.
If you'd like to make an appointment for other times, email qac@wesleyan.edu and make sure to include days/times that you are available as well as the gist of what the problem is.
If you're looking for a specific tutor, check out the post schedule at: http://qac.blogs.wesleyan.edu/tutoring/schedule/.